China's help to boost nations fighting virus
China's help to boost nations fighting virus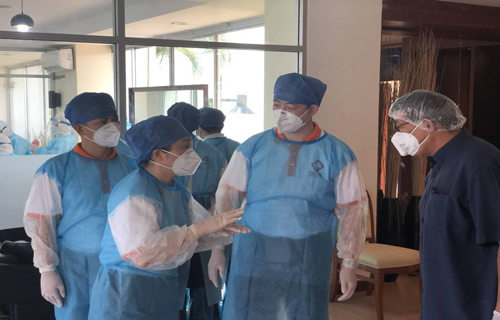 With the coordination of the Chinese embassy in Thailand, China's Jack Ma Foundation and Alibaba Foundation have donated medical supplies to Thailand, which reached Bangkok on March 25.
The mutual assistance over the past three months has only confirmed the cultural beliefs of Thai people as they have always regarded China as their deep-rooted relative all along, said Dabbaransi.
So far, China has provided assistance to 89 countries and four international organizations to fight against the COVID-19 pandemic, according to the China International Development Cooperation Agency.
Apart from professional medical groups to several countries, large groups of Chinese doctors are also sharing front-line experience with overseas doctors online.
In Asia, medical supplies and medical workers from China have been sent to 28 countries.
In the Republic of Korea, after the first consignment of masks donated by China arrived on March 11, Chinese companies and organizations have continued to donate various medical supplies to the country.
Previously, China had sent medical experts to virus-hit countries such as Iran, Iraq, Serbia, Cambodia, Italy and Spain, according to the Chinese foreign ministry.
Get the latest price? We'll respond as soon as possible(within 12 hours)