>
>
>
The 127th session of Canton Fair will be held from June 15th to 24th online
The 127th session of Canton Fair will be held from June 15th to 24th online
The Canton Fair Live room is already: Jinan Zhuoheng Extrusion Machinery Co.,Ltd.
The date: 15-24th June online.
Our booth No.:1.1L08
Link:https://ex.cantonfair.org.cn/pc/en/exhibitor/4ab00000-005f-5254-2d85-08d7ed79d2b7/
See you at our broadcast room

if you still do not register ,please check the below
https://buyer.cantonfair.org.cn/zh/register/selectiveId?invitationCode=aab30001-0094-5254-a7c9-08d7ed79c029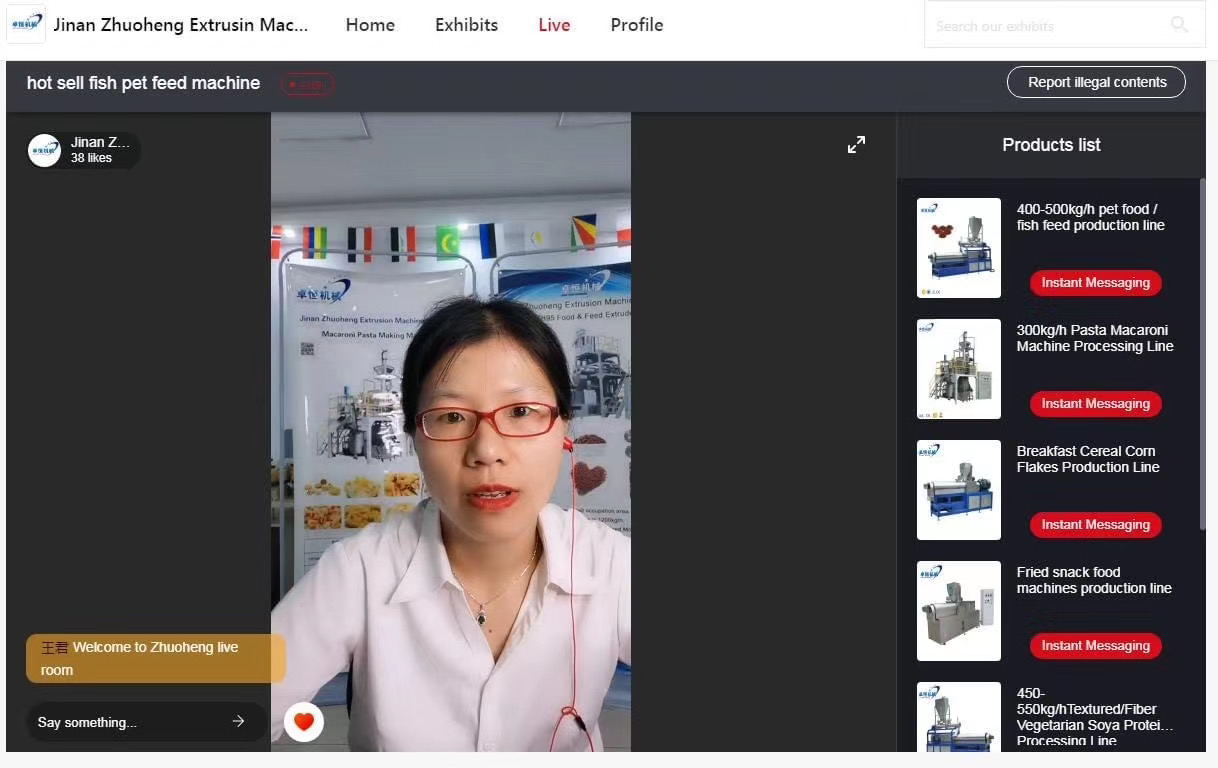 The 127th session of Canton Fair will be held from June 15th to 24th online,and will provide around-the-clock online services for product promotion, matchmaking and business negotiations. Register and enjoy business opportunities of Canton Fair!
Get the latest price? We'll respond as soon as possible(within 12 hours)